Weaving Workshop
Overview
Programme Format
On-site, Digital, Blended (mix of on-site and digital)
Cost
$20.00 Per student
$200.00 Per hour
Primary Art Form - Sub-Genre
Visual Arts - Mixed Media, Art History/Theory
Student Profile
Primary Lower, Primary Middle, Primary Upper, Secondary Lower, Secondary Upper, JC/CI, ITE, SPED
Duration
Secondary Art Form - Sub-Genre
-
Showcase
Programme Synopsis
Weaving is a craft that helps develop patience and methodical thinking. It also creates awareness of structural form in appreciating sculptures and 3 dimensional design. Weaving is inherent in the material culture of every ethnic group in Singapore. This is an opportunity to expose students to our weaving traditions. Discover cane and bamboo weaving into baskets and furniture by the Chinese community; The 'Bakul Siah' wedding basket of the Peranakans; Malay songket fabric, Pandanus mats, and even the ketupat. So too did the Indian for their sarees and the Arabs with their rugs. These traditional craft practices are still being applied in sculptures and contemporary art, for example the Pandanus mat installations by artists like Yee I-Lann. The programme is customised to be age/ability appropriate to cultivate interest in the engagement. The stages involved is a good exercise for developing fine motor skills and process planning. *For digital format or blended workshops, the materials is packed individually by project or lesson and distributed to students to follow the lesson remotely through step-by-step guidance and interaction with the artist instructor over the internet on Zoom.
Focus Areas
Appreciate Arts & Culture, Acquire Skills & Knowledge
Point of Emphasis
SG Cultural Identity
Lesson Goal #1
Exposure to weaving art and craft
Lesson Goal #2
Exploration of materials, structure and environmental issues.
Lesson Goal #3
Material culture of various ethnic groups through weaving.
Visualiser
Explanation for fee calculation: Per hour Instructor base fee is $200 Add-on per student fee for learning materials is $20 in total for the 4 hours session (@ $5 per hour/ student.) Example: Total fee for 4-hours workshop attended by 24 students = Instructor fee $200 x 4 hours = $800 + Student fee $20 x 24 students = $480 = $1280 *Minimum engagement is 1-hour. **Student fee includes lesson materials will be calculated at $20 for customised programmes with reduced sessions.
The Tote Board Arts Grant was introduced in 1995 to encourage the development of a vibrant arts culture in schools, and to promote arts appreciation amongst students.
Each year, all MOE schools and ITE Colleges may opt-in to receive the Arts Grant. Schools may use the grant to subsidise the purchase of programmes under the NAC-AEP and for the Artist-in-School Scheme (AISS).
All approved programmes are listed on the NAC-AEP Directory and come with a valid Letter of Eligibility.
To purchase this programme, contact the representative listed on the Programme Detail Page and make contractual arrangements directly with the programme provider.
Please ensure that a valid Letter of Eligibility (LOE) is obtained. Note that MOE procurement guidelines apply.
Payment should be made directly to the programme provider. Claims for the Arts Grant should be made via IFAAS and in accordance to Grant Guidelines.
Programme providers are permitted to make changes to the following aspects of an NAC-AEP, according to the school's needs:
Programme duration, including no. of sessions

Cost of programme

Class size
Under the above conditions, schools can make claims based on revised programme costs using the same Programme ID listed on the Letter of Eligibility (LOE).
The following changes are not permitted when customising programmes:
Changes to content

Inclusion of non-approved instructor(s)
Offered by: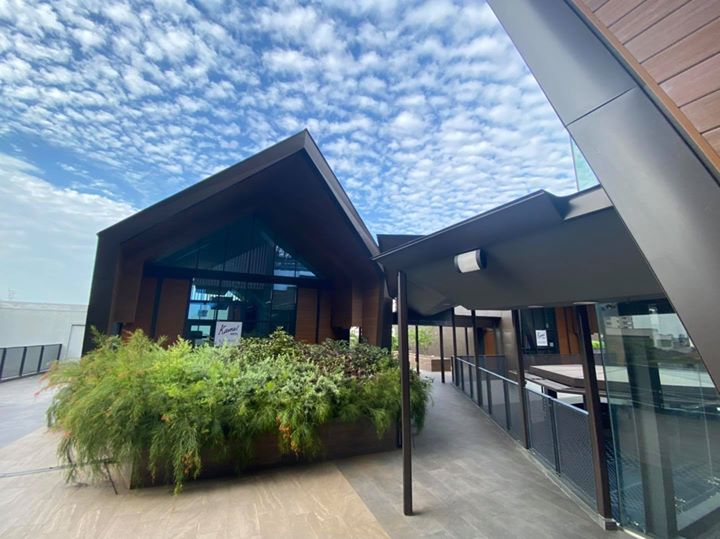 Kamal Arts is a visual arts practice and teaching studio with a community art gallery located at the rooftop of Wisma Geylang Serai. Founded by practicing artist Kamal Dollah, a dedicated batik-painting research facility and team of professional caricature artists operating as Cartoon.SG and more..
Contact
Kamal Dollah (Mr.) 63443369 admin@kamaldollah.com

Visit provider page
This programme has not been reviewed