Batik Art for Special Needs (SPED)
Overview
Programme Format
On-site, Digital, Blended (mix of on-site and digital)
Cost
$220.00 Per session
$15.00 Per student
Primary Art Form - Sub-Genre
Visual Arts - Textile, Drawing, Batik, Painting
Duration
Secondary Art Form - Sub-Genre
-
Showcase
Programme Synopsis
This program is specially designed for Special Needs client. To imbue creativity, develop capability in the form of occupational therapy and inject a familiar sense of local culture. Our programmes are designed as a safe and systematic introduction to the art of batik painting using specially designed learner-centric methods and materials to create a fun and memorable art-making experience. As SPED clients present a broad spectrum of learning ability, our programme is flexible and customisable according to the needs of the client. Programme can be expanded to engage students in progressive modules of activities related to batik and textile art. Batik is a traditional painting medium that resonates with South East Asian culture. Batik paintings are a testament of our rich cultural heritage.
Focus Areas
Appreciate Arts & Culture, Acquire Skills & Knowledge
Point of Emphasis
SG Cultural Identity
Lesson Goal #1
Introducing batik art.
Lesson Goal #2
Safe and fun art making process.
Lesson Goal #3
Development of fine motor skills and occupational therapy.
The Tote Board Arts Grant was introduced in 1995 to encourage the development of a vibrant arts culture in schools, and to promote arts appreciation amongst students.
Each year, all MOE schools and ITE Colleges may opt-in to receive the Arts Grant. Schools may use the grant to subsidise the purchase of programmes under the NAC-AEP and for the Artist-in-School Scheme (AISS).
All approved programmes are listed on the NAC-AEP Directory and come with a valid Letter of Eligibility.
To purchase this programme, contact the representative listed on the Programme Detail Page and make contractual arrangements directly with the programme provider.
Please ensure that a valid Letter of Eligibility (LOE) is obtained. Note that MOE procurement guidelines apply.
Payment should be made directly to the programme provider. Claims for the Arts Grant should be made via IFAAS and in accordance to Grant Guidelines.
Programme providers are permitted to make changes to the following aspects of an NAC-AEP, according to the school's needs:
Programme duration, including no. of sessions

Cost of programme

Class size
Under the above conditions, schools can make claims based on revised programme costs using the same Programme ID listed on the Letter of Eligibility (LOE).
The following changes are not permitted when customising programmes:
Changes to content

Inclusion of non-approved instructor(s)
Offered by: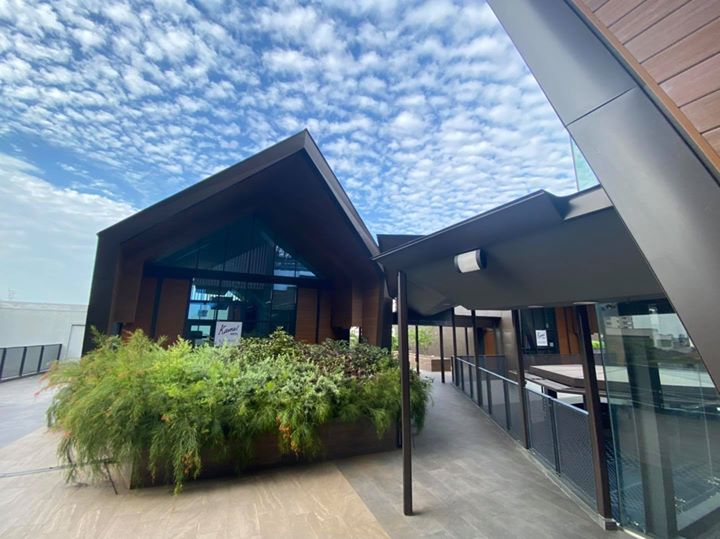 Kamal Arts is a visual arts practice and teaching studio with a community art gallery located at the rooftop of Wisma Geylang Serai. Founded by practicing artist Kamal Dollah, a dedicated batik-painting research facility and team of professional caricature artists operating as Cartoon.SG and more..
Contact
Kamal Dollah 63443369 admin@kamal.sg

Visit provider page
This programme has not been reviewed