I Pinky Promise You, Okay? - Storytelling with Puppets
Overview
Programme Type
Performance
Programme Format
On-site, Digital
Primary Art Form - Sub-Genre
Literary Arts - Storytelling, Singlit
Student Profile
Preschool
Duration
Secondary Art Form - Sub-Genre
-
Programme Synopsis
What is the significance of pinky promises? In this interactive storytelling session, arts educator Liew Jia Yi will read The Womps: Pinto's Pinky Promises written by Samantha Han. Meet the Womps (Pinto, So-ya, Kofi and Chick Bee) – a fun and furry bunch of characters who do not always get things right the first time – in the form of puppets! Find out whether Pinto Womp would be able to follow through on all of his verbal promises to his friends. This session aims to explore the meanings of commitment and personal responsibilities together with children.
Focus Areas
Articulate Thoughts & Ideas
Point of Emphasis
Life Skills
Lesson Goal #1
Students will define what pinky promise means.
Lesson Goal #2
Students will give examples of committing to what they promise they will do.
Lesson Goal #3
Students will express how they feel about the characters' actions.
Microphone, Audio/Sound System
Ample space for children to do warm up exercises 1 chair and 1 short rectangular table/block
The Tote Board Arts Grant was introduced in 1995 to encourage the development of a vibrant arts culture in schools, and to promote arts appreciation amongst students.
Each year, all MOE schools and ITE Colleges may opt-in to receive the Arts Grant. Schools may use the grant to subsidise the purchase of programmes under the NAC-AEP and for the Artist-in-School Scheme (AISS).
All approved programmes are listed on the NAC-AEP Directory and come with a valid Letter of Eligibility.
To purchase this programme, contact the representative listed on the Programme Detail Page and make contractual arrangements directly with the programme provider.
Please ensure that a valid Letter of Eligibility (LOE) is obtained. Note that MOE procurement guidelines apply.
Payment should be made directly to the programme provider. Claims for the Arts Grant should be made via IFAAS and in accordance to Grant Guidelines.
Programme providers are permitted to make changes to the following aspects of an NAC-AEP, according to the school's needs:
Programme duration, including no. of sessions

Cost of programme

Class size
Under the above conditions, schools can make claims based on revised programme costs using the same Programme ID listed on the Letter of Eligibility (LOE).
The following changes are not permitted when customising programmes:
Changes to content

Inclusion of non-approved instructor(s)
Offered by: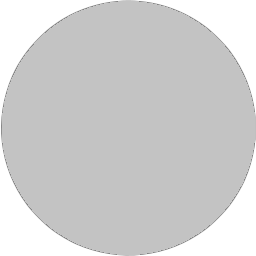 Contact
Sharon Lim 63425119 programmes@bookcouncil.sg

Visit provider page
This programme has not been reviewed