Rhythm Rocks - Insight into Community Drum Circle (Global Percussion)
Programme Details
Programme Format
Digital/Blended, On-site
Duration 04 - 10 Sessions session(s)
45 - 60 minutes per session
Venue
Enclosed Room / Music Room / AVA Room / Dance Studio
Target Audience
Primary-Lower, Primary-Upper, Secondary-Lower, Secondary-Upper, JC/CI, ITE, SPED
Cost
$145/60min, $125/45min, $80/30min for One Artist Facilitator Loan of percussion instruments with delivery: $250/set Loan of percussion instruments with delivery: $200/subsequent set
Programme Synopsis
This programme allows students to experience spontaneous self expression and inter-cultural interaction through the 'voices' of the drums. It gives them a platform to unleash a portion of their personal freedom, through the collective action of drumming together. Community Drum Circle is an empowering process that provides a fun, inspiring and safe environment for students to explore their inner creativity, to reconnect, be playful and be support of each other through music making and expression, at the same time discover new perspectives of team synergy, connectivity, context changing, leadership and the art of listening. Making music in a creative manner allowing contribution to be inclusive and appreciated. It allows students to experience the joy of making music together without going through numerous sessions of classes. It is also an excellent opportunity to introduce beginning beginners to rhythm and music making. Using a wide range of global drums and percussions from African and Latin origins that cover the whole timbre spectrum, students can look forward to an array of musical sounds through varying timbre, tones and rhythms. Such instruments include: Conga, Cowbell, Djembe, Ashiko Tan-tans, Dunun, Shakers, and Wood Blocks. This helps students to understand the character of the equipments as a musical instruments and playing of basic rhythmic pattern as an ensemble (and in unison). Students are given opportunity to play and explore rhythms of their own bringing other musical experience into the classroom. Engaging in rhythm making and playing together in ensemble parts understanding of phrasing, balance and blend, the importance of listening, respect and sensitivity *Digital mode for this programme will be conducted via ZOOM video conferencing platform.
Objectives
1) To initiate in pupils an aesthetic skill, that can be enjoyed and further developed throughout life 2) To enhance students' understanding of the relationship between body and mind through rhythmic movement 3) To provide students with an opportunity to discover another outlet of expression through creativity in making percussion music, in a safe and friendly environment 4) To inculcate in pupils the importance of dedicated responsibility, teamwork skill, cooperation, flexibility, group responsibility rather than group participation and other personal attributes 5) To provide students with an insight of another form of making percussion music - instruments that are different from what they usually play in regular concert bands 6) To provide students with the opportunity to experience and learn various global percussion 7) To develop in young people, a sense of cultural identity and inter-cultural understanding, through the playing of instruments from another culture
Others
One Chair per Participating Student
The Tote Board Arts Grant was introduced in 1995 to encourage the development of a vibrant arts culture in schools, and to promote arts appreciation amongst students.
Each year, all MOE schools and ITE Colleges may opt-in to receive the Arts Grant. Schools may use the grant to subsidise the purchase of programmes under the NAC-AEP and for the Artist-in-School Scheme (AISS).
All approved programmes are listed on the NAC-AEP Directory and come with a valid Letter of Eligibility.
To purchase this programme, contact the representative listed on the Programme Detail Page and make contractual arrangements directly with the programme provider.
Please ensure that a valid Letter of Eligibility (LOE) is obtained. Note that MOE procurement guidelines apply.
Payment should be made directly to the programme provider. Claims for the Arts Grant should be made via IFAAS and in accordance to Grant Guidelines.
Programme providers are permitted to make changes to the following aspects of an NAC-AEP, according to the school's needs:
Programme duration, including no. of sessions
Cost of programme
Class size
Under the above conditions, schools can make claims based on revised programme costs using the same Programme ID listed on the Letter of Eligibility (LOE).
The following changes are not permitted when customising programmes:
Changes to content
Inclusion of non-approved instructor(s)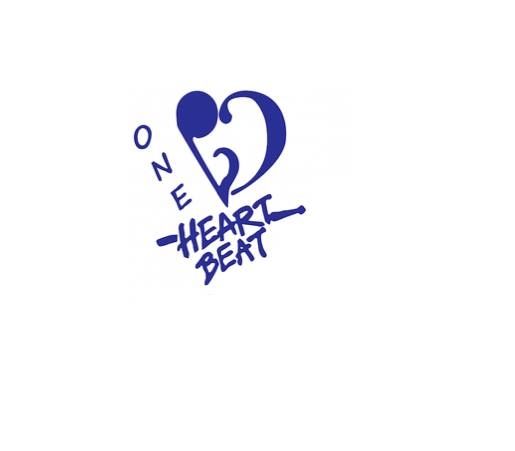 Contact
Aden Firdaus Jam'an 69806288 experience@oneheartbeat.com.sg

Visit provider page
This programme has not been reviewed